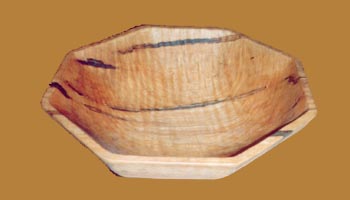 As Shown: 14" x 4" Ambrosia Maple

One of our more popular styles, the octagon seems new and modern and certainly goes well with this style of decor. However, this shape originated in the Middle East many centuries ago, proving once again the adage "Nothing new under the sun".

This is a generous bowl as the sides are rounded, so it holds more than our standard round bowl with the same dimensions.